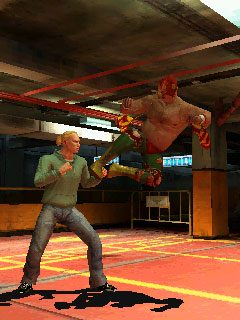 For those of you who have been waiting month after month for this game, wait no more!
without a doubt this is one of the most eagerly anticipated N-gage game ever since the new generation of N-gage was announced, and that was was back last year. Just update your N-gage on your compatible device and ther you will see it.
I'm downloading the game as i speak, so comments will come later.
A few minutes later..............
Ok i have finished installing the game. Just clicking "Start game" and looking at the intros flooded my head with images and memories of combat game si used to play as a kid.
King Of Fighters, Mortal Combat, Street Fighter, and some PS2 games like Tekken, suddenly i have to summon up my brain and fingers to get ready for a lot of action - again... so i hoped...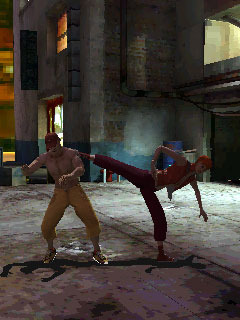 ...and The ONE certainly did not disappoint. Graphics are pretty good, but not as good as it could have been with the processing power of Nseries phones these days. Still, it's a pretty good job, and i would say the line between console gaming and gaming on Nseries devices is really starting to blur with this game. The gaming experience is absolutely phenomenal.
The gameplay is pretty cool too, no superpowers or range attacks, all hand to hand combat. So if you played Tekken before you'll feel right at home with this ONE.
Extra care has been taken to enhance the feel and experience of hand to hand combat. For instance the screen shakes when you take a hard hit. Shadows, good 3D camera action and snapshot feature if you want to caoture the moment you kick the AI's ass in style, dust when you finally pound him down,
all these little feaures really has taken the N-gage gaming to a whole new level, a level users expected in the first place!
Good job with this one Nokia, i hope i will stumble across more exciting features of this game, but even now i'm already urging to grab my credit card and buy this ONE.
Sweet dreams for me tonight!~
Zi, signing off.